Ralph Bertleson was the 3rd Platoon Cmdr. for Kilo 3/26 in 1969.   I did  not know Ralph until  our first reunion in 1999 at Jacksonville, Florida.   He was a quiet type of  guy, but after getting to know him you couldn't help but  love him. Ralph was interesting to talk to and had a laid back attitude. After Vietnam he became a Fire Chief where he worked until his retirement a few years back.   At the reunion last year, in Bransen, Missouri, everyone was wondering where he was 

at ?   To our dismay we later found out that Ralph had passed away in 2003.  We will never forget  what a kind, caring and wonderful Marine he was.  He was certainly one of a kind.  All of us miss you Ralph.  God Bless.

Keith "Doc" Miller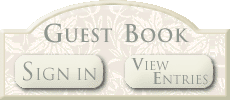 PLEASE PLACE YOUR REMEMBERANCES OF  RALPH IN THE GUEST BOOK BELOW

...