JAMES JUNA "JJ" JOHNSON KILLED IN ACTION ON FEBRUARY 28, 1969 DURING AN AMBUSH BY NVA FORCES IN THE PROVINCE OF QUANG NAM, VIETNAM.  JAMES AFFECTIONALLY  KNOWN AS "JJ" WAS A BORN LEADER WITH A GREAT SENSE OF HUMOR.  I'LL NEVER FORGET THE EVE OF MY FIRST OPERATION.  I WAS NERVOUS BECAUSE I DIDN'T KNOW WHAT TO EXPECT.   JJ STARTED JOKING WITH ME AND HAD ME ON THE FLOOR FROM LAUGHING SO MUCH. HE GOT RID OF ALL MY BUTTERFLIES AND WHEN THE OPERATION CAME THE NEXT DAY MY NERVOUSNESS WAS GONE AND MY CONFIDENCE WAS BROUGHT FORTH THANKS TO JJ.  HE WAS HIGHLY RESPECTED IN 3/26 KILO/1ST PLT. FOR HIS LEADERSHIP AND LOOKING OUT FOR HIS SQUAD.

Keith "Doc" Miller

HIS NAME CAN BE FOUND ON THE VIETNAM MEMORIAL IN WASHINGTON, D.C. ON PANEL 31W, ROW 94.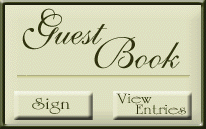 PLEASE PLACE YOUR REMEMBERANCES OF  JJ  IN THE GUEST BOOK BELOW

JJ's resting place behind Mount Zion AME Church in Magnolia, North Carolina

...